Why Test Drive a Car?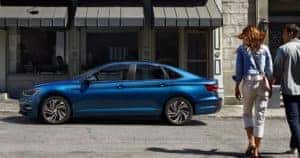 With so many resources on the internet providing detailed reviews of each vehicle on the market, one starts to wonder the point of even test-driving a car at all. Despite the slew of resources, there's nothing that can replace the unique benefits of a test drive.
Get a Real Feel for Features
A buyer can read review after review of a vehicle's features, but there's nothing that compares to actually trying these features in person. Whether it be the infotainment system, the driver-assist safety features, or just the way the seats feel, getting behind the wheel of a vehicle is the only way to truly know whether you're compatible.
Test the Comfort
Buying a car is a big investment. If a driver is going to spend so much money, they should be certain they'll be comfortable in their new ride. A test drive lets an individual get a feel for their unique fit, and to try out things like heated seats in the process.
Try the Ride
A test drive is the only way to see how a vehicle drives, which is an important factor for most shoppers. It's a good idea to take the vehicle out for both city and highway driving and to try out any different driving modes like Eco or Sport.
Don't believe us? Do the research on the Toyota of your dreams and then stop into Wondries Toyota for a test drive. We think you'll see that there's nothing quite like wrapping your hands around the steering wheel and taking it out on the road yourself.