What You Need to Know About the California Clean Vehicle Rebate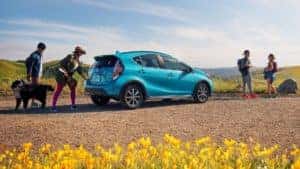 It feels great to help the environment, and to save money while doing it! Thanks to California's clean vehicle rebate, called the California Vehicle Rebate Program, you can find the perfect vehicle that will help you save the environment and save money.
There are a few qualifications you must meet to get the benefits of the CVRP rebate. First, and most obvious, you have to be a California resident. Of course, you also have to have the right car. Only highly efficient vehicles can qualify for the program.
If you are under a certain income level, you can also qualify for even bigger savings, depending on if you file taxes as single, as head-of-household, or jointly.
So, what Toyota vehicles can help you get a rebate? The Toyota Prius Prime, a plug-in hybrid, and the Toyota Mirai Fuel Cell, a hydrogen fuel cell electric vehicle, can both earn you a considerable rebate.
When driving the Toyota Prius Prime, you can earn anywhere from a $1,500 rebate to a $3500 rebate for lower-income drivers.
When behind the wheel of the Toyota Mirai Fuel Cell, you can earn a rebate of $5,000 or an increased rebate of $7,000 if you fall under the income requirements.
To learn more about the benefits of driving a green Toyota vehicle, stop into %%di-name%%.