Toyota to Cut Emissions in North America by 40 Percent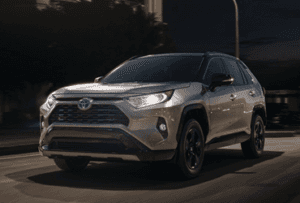 Now more than ever it's clear that the Earth needs our help, and Toyota Motor North America is looking to do its part to make sure that there's a bright future for generations yet to come. Entering into the Virtual Power Purchase Agreements enables Toyota to cut emissions by up to 40 percent over the next three years, putting the pedal down on cleaner conditions.
Setting an Example
"Toyota has long been defined by its commitment to responsible environmental practices, and we're proud to build upon that great legacy today," said Kevin Butt, General Manager and Regional Environmental Sustainability Director for Toyota Motor North America. "We are committed to setting an example of sustainability that goes beyond vehicles to show how a company can significantly reduce the environmental impact of its operations."
With the VPPA, Toyota will contract renewable electricity generators in the wind and solar industries to supply energy to the grid, which effectively decreases the need for fossil fuels and allows Toyota to cut emissions by the target percentage.
Environmental Challenge Goals
Entering into the VPPA reinforces the goals set out four years ago in the Environmental Challenge 2050. The six goals of the challenge include a 90 percent reduction in global CO2 levels, zero emissions at all Toyota manufacturing plants, and minimizing the use of water in production. By reducing emissions 40 percent over the next three years, the goal of no emissions by 2050 seems closer and more plausible.
Toyota has long been a proponent of reducing emissions, offering one of the greenest vehicle lineups anywhere. From the Toyota Prius to the new Toyota Corolla Hybrid, you can enjoy the benefits of going green at Wondries Toyota.