Toyota Testing a Solar-Powered Prius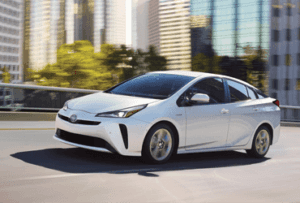 Toyota has designed a solar-powered Prius prototype and will begin road testing soon. Toyota claims that bringing in solar power will improve both fuel efficiency and the electric range and that its output will be nearly five times the output of the Prius PHV currently only sold in Japan.
Toyota has been working on a demo for the solar-powered Prius for three years. The demo was produced in conjunction with Sharp Corporation, a Japanese-Taiwanese electronics producer, and the Japanese government research and development agency NEDO.
Solar Panel Design
Sharp has designed extremely thin, flexible solar panels to mount onto the roof, hood, and hatch of the Prius, letting it take in more solar energy to convert to usable power. According to Toyota, the solar panels have "a conversion efficiency of 34 percent plus" and put out 860 watts of power. Over 250 small solar panels are mounted to the rear hatch alone.
The Benefits of Sunlight
One of the benefits of using solar power is that it will allow the Prius to charge on the go. Electric vehicles have been held back by the constraints of a car that can only charge when parked, along with the range anxiety of the still somewhat limited mileage and charging options of most electric cars. Using solar energy will make huge strides toward eliminating these concerns.
Will we see a solar-powered Prius at Wondries Toyota soon? We certainly hope so!