Toyota Off-Road SUV to be Produced at Huntsville Facility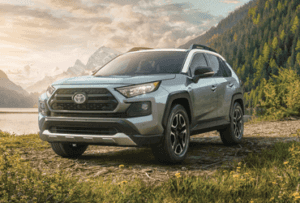 Toyota has announced that instead of the Corolla, it will begin assembling a new SUV at its manufacturing facility in Huntsville, Alabama. Rumors suggest that this SUV will be a new Toyota off-road SUV slotting between the C-HR and the RAV4.
A Whole New Lineup
The rumors come on the heels of the announcement earlier this year that Toyota will bring twelve new or redesigned vehicles to its lineup through 2022. At the time, Toyota general manager Jack Hollis talked about having multiple vehicles in the same segment with different capabilities and price points, such as two SUVs where "one is on-road, while the other is off-road."
Corolla Heritage
The small SUV segment is booming and it's only going to grow, so adding more options to that lineup is an obvious choice. And since the Huntsville facility is already equipped to manufacture Corolla parts, it makes sense that Toyota would start production on a vehicle sharing the Corolla's platform. That can only be the case with a small SUV — a bigger one would need a different platform.
Toyota has introduced concepts that fit this mold before, too. In 2017, it showed the FT-4X Concept at the New York Auto Show, which was bigger than the C-HR and designed for off-roading. We can only guess whether something similar will be produced at the Huntsville factory, but we do know that Toyota plans to reveal the new SUV at a private event in September, so watch this space. When it arrives, you'll be able to find it in the showroom at Wondries Toyota.