Toyota Launches 2020 Prius 'It's Unbelievable!' Campaign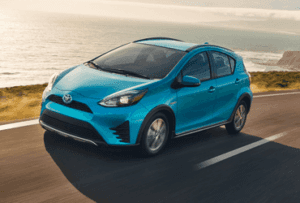 When the Toyota Prius first launched in 1999, unbelievable was a word often used to describe its fuel efficiency. The Prius has come a long way, and for 2020, it stands out with first-in-class available AWD-e. The newly launched 2020 Prius 'It's Unbelievable!' campaign demonstrates just how far that world-changing hybrid has come and all the places you can go in it.
The Full Package
"Prius is, once again, setting the bar for hybrid sedans," said Ed Laukes, group vice president, Toyota Marketing, Toyota Motor North America. "The performance, versatility, and technology in the 2020 Prius empowers drivers to go anywhere, and the campaign lets consumers catch a glimpse of what that freedom feels like."
Star-Studded Lineup
The campaign includes a pair of ads, including "To the Top," which stars Olympic gold medalist and Team Toyota athlete Chole Kim. Taking on a humorous, light tone, both "To the Top" and "Recital" show that the new Prius is smart, capable, and plenty of fun to drive.
The 2020 Toyota Prius is coming to Wondries Toyota this fall, and it's bringing must-have features like standard Apple CarPlay® and Android Auto™, an incredible 10-year/150,000-mile Toyota Hybrid Battery Warranty, up to 65.5 cubic feet of cargo volume, and 52 mpg combined.* Learn more about the versatile, impressive, and unbelievable 2020 Prius at Wondries Toyota.