Toyota and Uber Expanding Partnership to Advance Autonomous Vehicle Technologies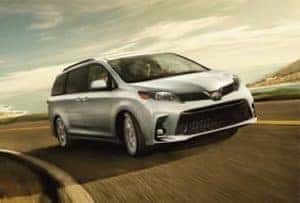 This August, Toyota and Uber announced a revolutionary partnership: They will be collaborating in the hopes of developing, advancing, and bringing to market autonomous ride-sharing as a mobility service on a large scale. To accomplish such a feat, both Toyota and Uber will be bringing their expertise to the table, with Toyota supplying purpose-built vehicles and deploying them on Uber's sophisticated ride-sharing network. In addition to this stated partnership, Toyota will be investing $500 million in Uber, bringing the future of autonomous ride-sharing that much closer.
Future of Mobility
"Combining efforts with Uber, one of the predominant global ride-sharing and automated driving R&D companies, could further advance future mobility," said Shigeki Tomoyama, who is the executive vice president of Toyota Motor Company and president of Toyota Connected Company. This partnership is a vital step in transforming the current landscape of mobility services and helping forge a self-driving future.
Toyota Sienna Fleet
The "Autono-MaaS" (autonomous-mobility as a service) fleet will consist of Toyota Sienna minivans equipped with both Uber's Autonomous Driving System and the Toyota Guardian automated safety support system. Toyota will also be implementing its Mobility Services Platform, which is the automaker's technological and informational infrastructure for connected vehicles. Beginning in 2021, pilot-scale deployments of the fleet will begin on the Uber ride-sharing network. With this partnership, a self-driving future is right around the corner.
To see more of what makes Toyota one of the most technologically advanced automakers on the planet stop into Wondries Toyota to check out the current lineup.