Prepare for Traffic with Handy Holiday Driving Tips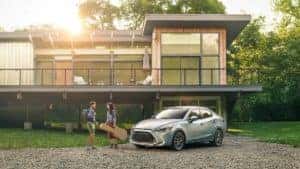 The holidays are right around the corner, which means we will see an increase in traffic as people head to and from their holiday destinations. To help ensure that you get where you're going safely and as stress-free as possible, you may want to consider these useful driving tips.
Give Yourself Extra Time
According to AAA, one of the best tips to keep in mind is to give yourself extra time. Map your route in advance to try and avoid some of the busiest roadways. You'll also want to leave early if possible, as the days immediately preceding and following Thanksgiving and Christmas can be particularly hectic. If you have to leave on those days, try to depart two hours earlier than you normally would to avoid the rush and to give yourself plenty of time to get to where you're going.
Get Your Car Serviced
You'll want to make sure your vehicle has been serviced recently to better avoid the possibility of an unwanted, untimely breakdown. Bring your vehicle into Wondries Toyota for a full service and inspection and we'll help you address any problem areas.
Bring Snacks & Entertainment
It's also important to pack things to keep the kids entertained, so come prepared with cards, video games, and plenty of snacks. The best snacks are those that keep children hydrated and that don't leave a mess, so consider bringing fresh vegetables, trail mix, and healthy crackers.
If you're traveling this holiday season and want to do so in style, look no further than the section of new Toyota vehicles available at Wondries Toyota.