How to Know When to Replace Your Wiper Blades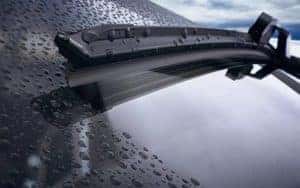 Your windshield wipers are vital instruments for having the visibility you need on rainy days. Because they are so important, you don't want to leave their job to old, broken-down blades. If you're not sure when to replace your wiper blades, these three signs should tip you off that the time is nigh.
Your windshield is streaking
Windshield wipers should leave a clean, clear windshield behind. If your car's wiper blades are leaving streaks or residue on the glass, or if they're squeaking a lot when you use them, they need to be replaced. This means that the rubber on the blades is wearing down and becoming ineffective.
Signs of damage
If you can spot visual signs of damage on your car's wiper blades and arms, then it's probably time for a fresh pair. Check the squeegee part of the blade and look for any cracks or tears. If the squeegee edge is rounded, that will keep it from making good contact with the windshield. Any signs of corrosion are also an indicator that it's time for new blades.
Don't remember when you last changed them
Wiper blades should be replaced about every six months if not at least once every 12 months. If you don't recall when you last got a new pair of wiper blades for your vehicle, it might be time to set up a bi-annual routine to keep you on track.
We've got all the right wipers for your Toyota here at Wondries Toyota. Let us know that you'd like a pair during your next visit and we'll install them for you, hassle-free.